GENESIS:
Buildjob Preparation &
Simulation Software
Prepare your buildjob using GENESIS to print support-free on your industrial 3D-Printer.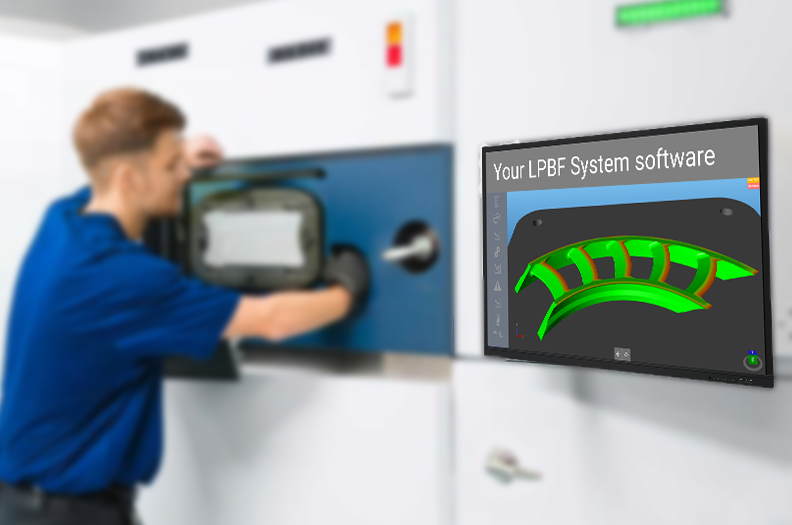 Quick and affordable option for LPBF system vendors to offer support-free technology to customer with simulation-based modules. This is done by integrating the modules (APIs) in software of LPBF system vendors:
Module 1:
Fast Thermal Simulation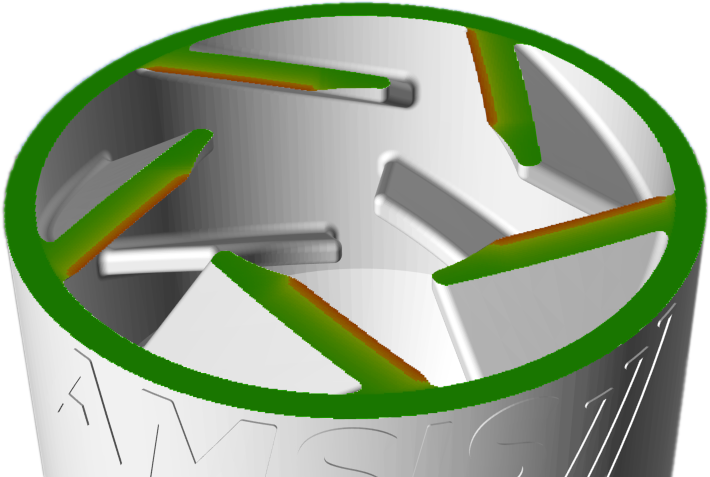 Module 2:
Simulationbased Local Parameter Adaption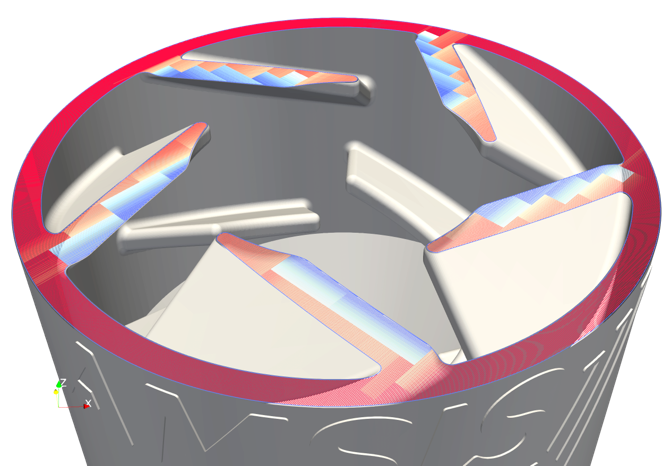 Module 3: Simulationbased Hatching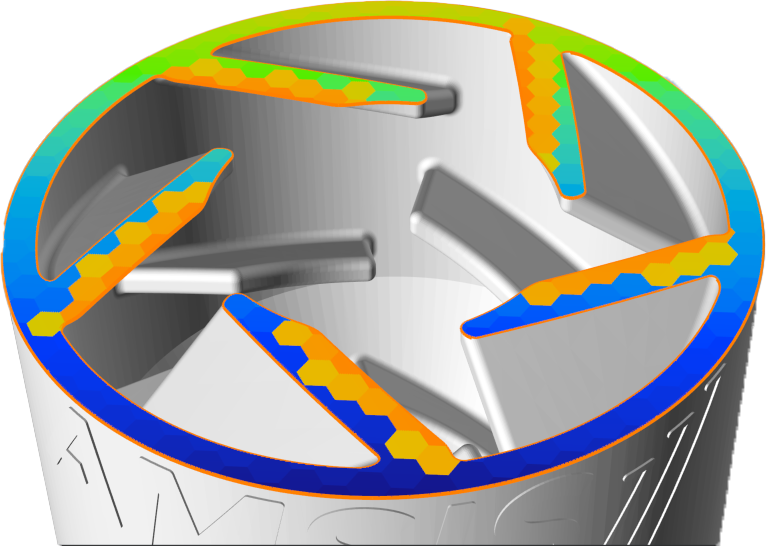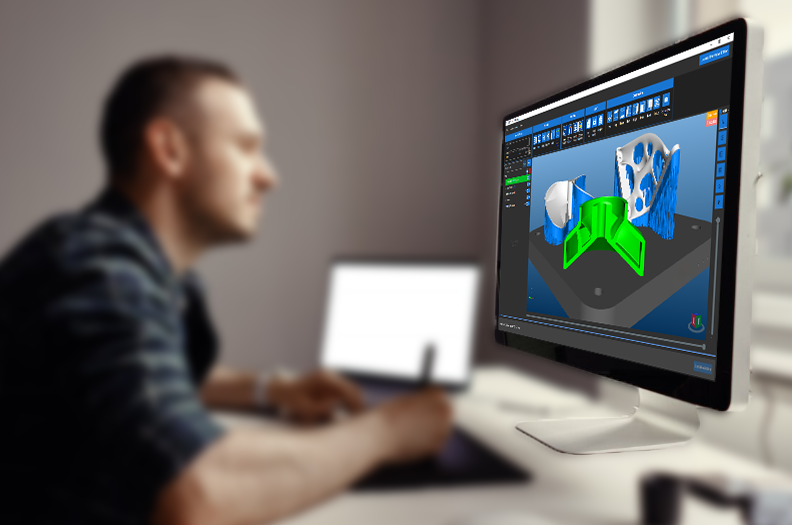 For LPBF users, AMSIS offers an alternative tool for builjob preparation that enables quick and cost-effective entry into support-minimizing technology on their existing 3D printer. There is no need to invest in new hardware (new printers or expensive monitoring systems). The software can be used both as a replacement and as an on-top addition to existing pre-processor softwares.
Discover the new Features of GENESIS 4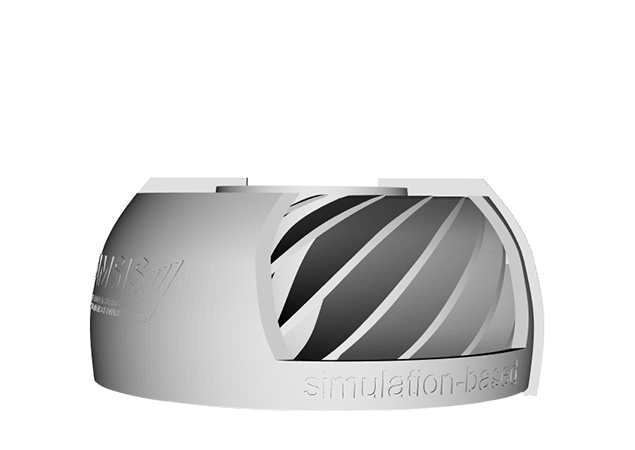 Make your first
support-free part
Using our data preparation software GENESIS you can manufacture many parts with overhanging surfaces in the range from 45° down to 20° without supports. This software generates the hatching strategies which are tailored for each layer of the manufactured part and considers all local geometrical particularities, especially overhangs.
Minimize support-structures
The use of software GENESIS for data preparation allows you to avoid the support structures in the range from 45° down to 20° and therefore to minimize the total support volume. For the overhangs in the range between 0° and 20° the application of support structures is still unavoidable.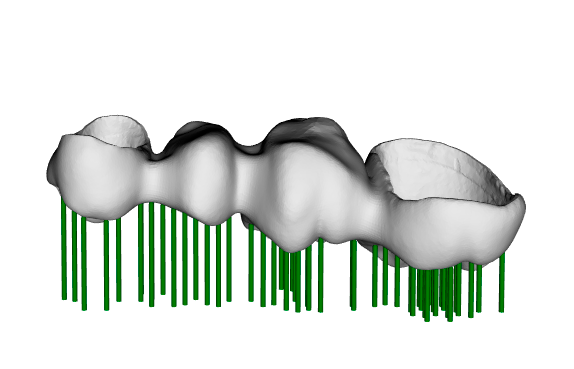 Get the latest version now for your industrial 3D-Printer
Print your first support-free part
What our customers say about

"The hatching technology of AMSIS GmbH to reduce support structures and distortion is unique on the market. By using their simulation-based hatching strategies in GENESIS we have been able to effectively minimize distortion in tube parts. We will enhance our cooperation with AMSIS to improve the other aspects of powder bed laser beam melting process."
"In first tests it was found that the possible overhang without using supports could be improved from 45° to 23°. Based on these promising results it can be stated, that this tool will find its way into serial production of AM parts."