Data-preparation Software for
your 3D-Printer
Features of
GENESIS software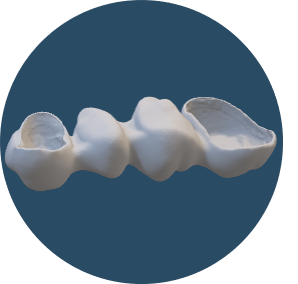 STL Imports
Import of CAD-data (STL- format)
for part to be printed.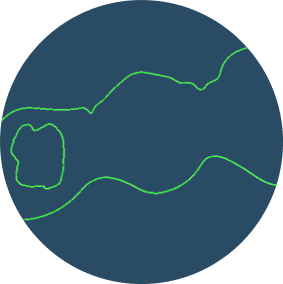 Slicing
Slicing of part and support structure
and preview of contour data in each layer.

Simulation-based Hatching
Simulation-based tailored hatching strategies
to reduce support volume and part distortion.

Light-weight Supports
Generation of light-weight support structures
to reduce the total mass of needed supports.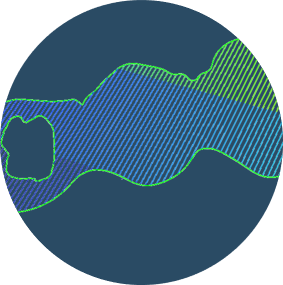 Conventional Hatching
Conventional hatching strategies
(stripes, islands, bilinear, etc.).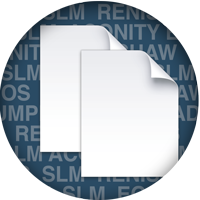 Visualization & Export
Visualization of the hatches and contours.
Export of slicing and hatching data
in the build-job format.

Select your preset and layer thickness
Import of any part and corresponding support structure in the common file format
Easily reorient the components on the building platform
Step 2 -
Support generation
Adjust the overhang angle and generate supports
Customize cone- and tip parameters of your supports
See real time visualization and make instant adjustments
Fast slicing
Preview of every part contour
Use our simulation-based Hatching and get an advantage over the competion – be support-free and save costs
Simulation-based approaches allow to optimize the hatching strategy corresponding to the individual part geometry
The new strategies enable an adaptive orientation that helps to reduce distortion, avoids overheating and optimizes thermal management
Step 5 -
Analysis & Export
Analyze the duration of the build-job (Hatching time, Jump Delay, Scan Delay)
Analyze the number and lenghts of Hatches
Export of data in the build-job format like CLI-file

Your Data-Preparation Software
Export build-job data file from GENESIS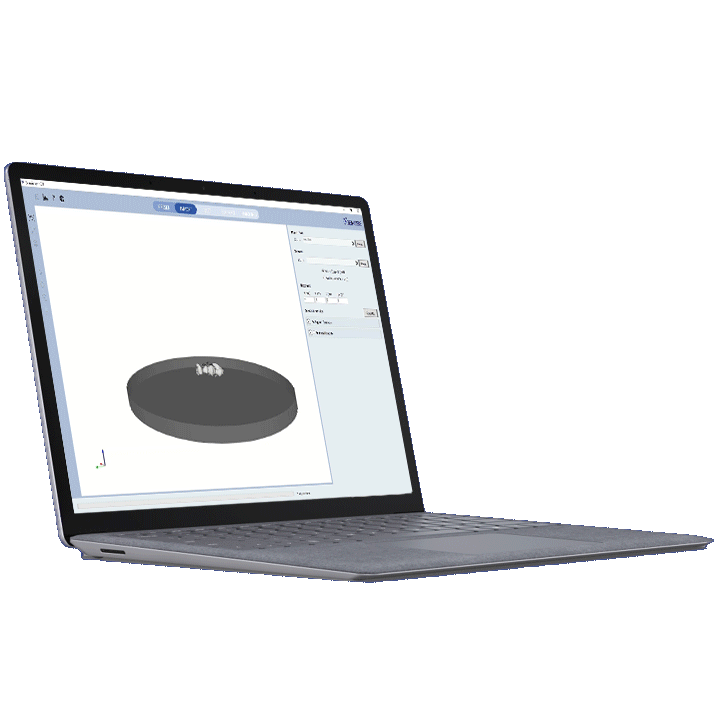 Import CLI Data File
Import build-job data into your 3D-printer

Your 3D-Printer
Perform the build-job and print your parts support-free
How can I use data generated by GENESIS for my 3D-printer?
In order to perform a build-job on your printer, the build-job data prepared by GENESIS has to be imported into your printer in a proper format.
GENESIS exports build-job data in CLI or CLI+ format. If your 3D-printer is able to import CLI or CLI+ file formats, you can start manufacturing of support-free parts on your 3D-printer.
In case, if your 3D-printer saves a build-job data in a specific format, which differs from the CLI or CLI+ ones, please contact us and correspond us the details of your printer-specific data format. We will quickly develop and provide you a data exporter, which will save the build-job data in the format which matches for your 3D-printer.